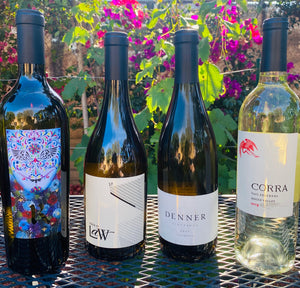 Chardonnay sometimes seems to dominate the higher end white wine category. So if you're looking for something nice for a special occasion or gift, it can be hard to find something that stands out from the usual notes of toast, pear, and butterscotch. Here are some of our favorite whites that aren't Chardonnay and are worth every penny.
---
• New Arrivals • Wine In Focus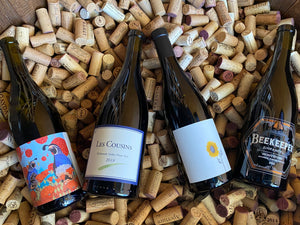 While The Wine Crush isn't open for tastings yet, we are still sampling wines and bringing in new releases and exclusive labels. This week we are focusing on four new, extremely small production wines: a second label from a prestigious Willamette Valley producer, a first vintage chardonnay from one of our favorite Sonoma County wineries, a micro-produced grenache from a winery with the soul of an indie-rock group, and an exclusive Zinfandel from one of the most well known names in Dry Creek Valley.