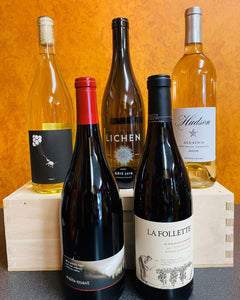 Take a closer look at the five wines we have selected for May's Club Crush White and Club Crush Pinot Noir. Learn the stories behind the wineries, what to expect out of the glass, and a couple ideas for food pairings.
---
• New Arrivals • Wine In Focus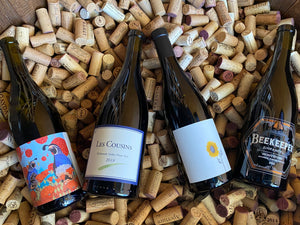 While The Wine Crush isn't open for tastings yet, we are still sampling wines and bringing in new releases and exclusive labels. This week we are focusing on four new, extremely small production wines: a second label from a prestigious Willamette Valley producer, a first vintage chardonnay from one of our favorite Sonoma County wineries, a micro-produced grenache from a winery with the soul of an indie-rock group, and an exclusive Zinfandel from one of the most well known names in Dry Creek Valley.
---
• A Glass Half Fuller • History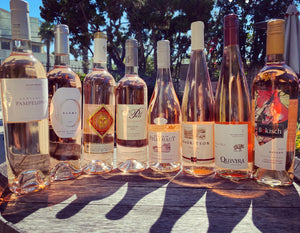 Why do so many assume that all rosés are sweet, why does it seem to be EVERYWHERE these days, and how is it even pink? Take a deeper look into our favorite summer sipper.
---
  Red Wine Club & Cabernet Club  April brings us our 2nd shipment of 2020. CLUB CRUSH RED features two different Rhone varietals, Grenache and Syrah. Both wines are extremely small production (less than 300 cases of each) and come from small family owned wineries. This shipment is exactly the kind of wines we endlessly search for and we are fortunate that both wines were available for us to feature in the club.   TOR Kenwood Family Wines is a family owned winery in Napa Valley. They focus on single-vineyard Cabernet Sauvignon and Chardonnay, cuvées and Bordeaux varietals. Everything they produce...